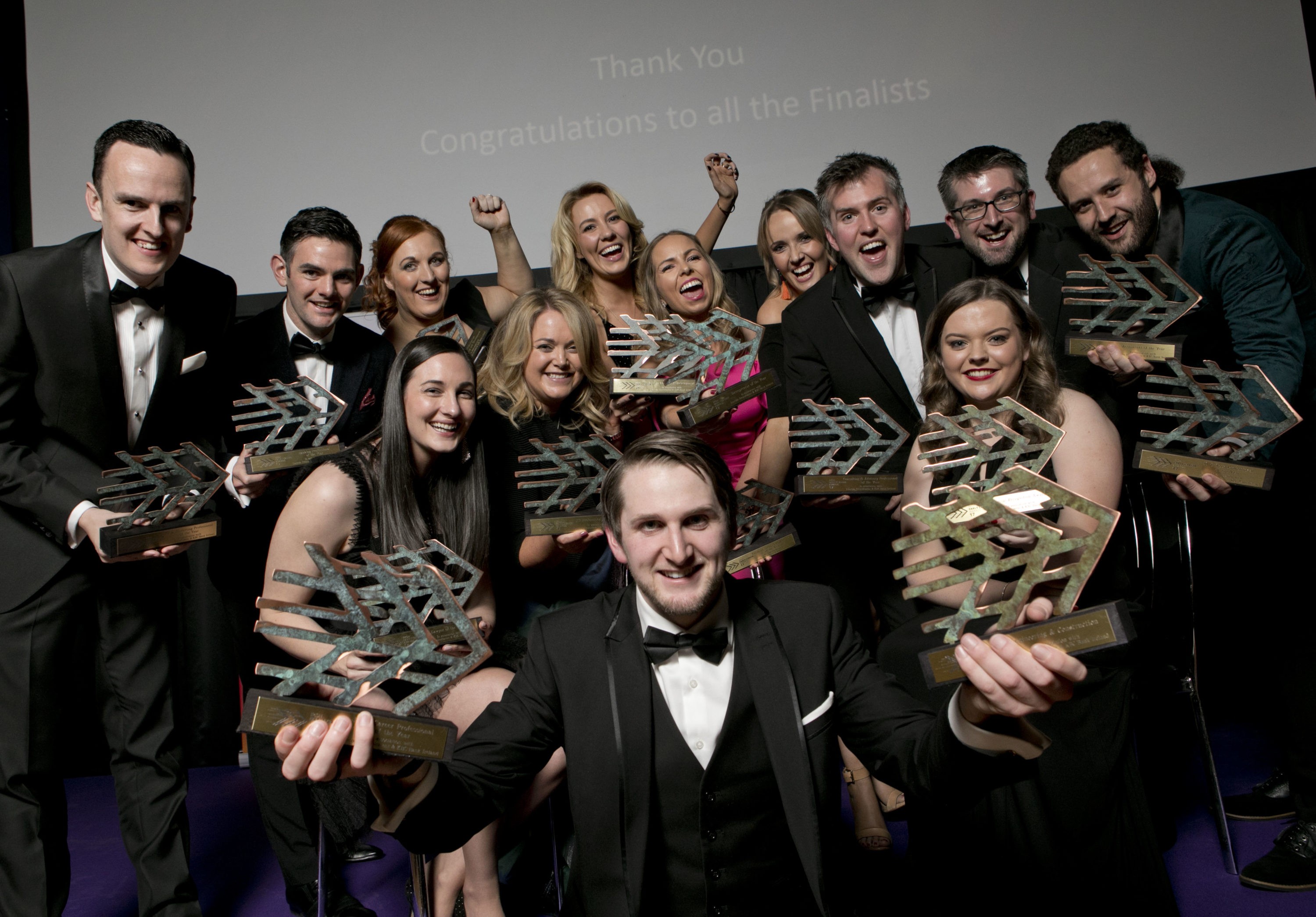 07 Nov

Winners of the Irish Early Career Awards 2017 Announced

The Irish Early Career Awards 2017 winners were announced at the gala dinner last Thursday 2nd November in the Mansion House Dublin to a full house all celebrating the achievements and contribution of outstanding young professionals in Ireland at the early stages of their careers.

These national Awards, sponsored by Lincoln Recruitment Specialists and KBC Bank Ireland, and are open to young professionals working in organisations across Ireland under the age of 35 and ultimately, rewards exceptional achievement and contribution across a broad range of professional services sectors. 

Speaking at the Irish Early Career Awards, Guest of Honour, Minister for Finance, Public Expenditure & Reform, Paschal Donohoe said "It is inspiring and heartening to see what talent and commitment can achieve, even at a relatively early stage of somebody's career.

While the Government tries to create the conditions that lead to economic success and to our progress as a society, the talent, ingenuity and energy of young people like these is needed in order to release this country's potential."

Shay Dalton, Managing Director at Lincoln Recruitment, lead sponsor and chairman of the judging panel, said "There was a huge volume of entries this year and the calibre of the finalists show the breadth of talent across Ireland. It's great to see this the event grow in recognition in the past year.  I think this is because the event really fills a niche in recognising young professionals at an important stage of their career.

The Awards try to look at context of a young professionals achievements, yes it takes account of technical capabilities but also weighs heavily on the applicants commitment to excellence, ongoing learning & development, values and any contribution they make through their profession to their Industry, professional bodies and to the wider community" Mr Dalton said.

Wim Verbraeken, CEO KBC Bank Ireland, and lead sponsor of the event said "This is KBC's first year supporting the Early Career Awards and we are genuinely proud to be associated with this initiative.  The awards celebrate the entrepreneurial spirit, the enthusiasm and achievements of the many young people involved and all those who provide guidance and support at such a pivotal point in their careers.

Mr Verbraeken added "The Early Career Awards serve as an important reminder to us all, that the next generation has a great deal to offer to this country, its economy and society as a whole.   As a major employer in Ireland and a challenger brand, we do recognise the important contribution that young professionals make to our business.  Whether it is their outside the box thinking in developing new products and solutions, sharing a fresh perspective to improve the experience for our customers interacting with our bank, or taking the initiative to promote new projects within the bank and local communities, young professionals lead the way at KBC. "

We would like to congratulate all of our finalists and winners and wish them continued success in their future endeavours.
The 2017 winners: 
Early Career HR Professional of the Year
Winner: Suzann Baker
HR Director
Fenergo
Early Career Accountant of the Year
Winner: Michael Wickham Moriarty
Head of Finance
Central Remedial Clinic
Early Career Banking Professional of the Year
Winner: Philip McKendry
Prime Brokerage Account Manager
Credit Suisse
Early Career IT & Tech Professional of the Year
Winner: Colin Keogh
Engineer / Co-founder
UCD / The Rapid Foundation
Early Career Lawyer of the Year
Winner: Sarah Lennon
General Counsel, Ireland & N. Ireland
Google
Early Career Financial Services Professional of the Year
Winner: Ciara Hanrahan
Head of Compliance
Capita Asset Services
Early Career PR & Marketing Professional of the Year
Winner: Martyn Rosney
Account Director
Edelman
Early Career Engineering & Construction Professional of the Year
Winner: Michael Redmond
Technical Shift Leader
AbbVie
Early Career Entrepreneur of the Year
Winner: Niall Moloney
Founder
Pow Cow
*Accepted by Emma McManus on behalf of Niall Moloney
Early Career Consulting & Advisory Professional of the Year
Winner: Donal O'Sullivan
Director of M&A EMEA
Eli Global
Early Career Special Recognition Award
Winner: Edel Brown
Founder
Feet Free Medical
Early Career Best in Learning & Development
Winner: Dalata Hotel Group
Early Career Professional of the Year
Winner: Michael Redmond
Technical Shift Leader
AbbVie