29 Aug

Top Reasons Why You Should Enter the Irish Early Career Awards 2017

We would like to invite you to join us on the 2nd of November in the Mansion House, Dublin, for the Irish Early Career Awards 2017 sponsored by KBC Bank and Lincoln Recruitment. This event is open to Young Irish professionals under 35 years of age across Ireland (as at December 31st 2016). On the night we will be recognising young professionals across 13 categories for their contribution in their chosen field. Industries include HR, Accountancy, Banking, Financial Services, Legal, IT, PR & Marketing, Consulting & Advisory, Engineering & Consulting, Entrepreneur and a Special Recognition Award. We also have an organisational level Award for Best in Learning & Development, which serves to recognise exceptional efforts by an organisation for outstanding training and development practices they provide to nurture the professional development of young employees.

We have put together some reasons why young professionals should get involved and enter the Irish Early Career Awards 2017:
RECOGNITION
Individuals will receive recognition for their contribution in their sector and it is a key opportunity to stand out and gain recognition amongst peers within their industry. Employer's of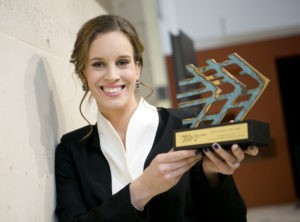 finalist and winners will also be recognised for valuing individuals, motivating their performances, supporting their development and boosting morale. Finally, both finalists and winners will gain significant media exposure through a fully geared national marketing campaign.
CREDIBILITY
An independent expert judging panel representing top global and Irish companies will review all nominations. The rigour of the judging process, authority and expertise of our judges will boost the credibility of your award nomination. Judging panel on the night include finance leaders and global CFO's, industry pioneers, journalists and digital specialists at the top of their field such as Myles Lynch (Vice President, Executive Partner Gartner), Lawrence Hickey (Chief Financial Officer, Digicel Group Limited) and Emmet Ryan (Editor and journalist with the Sunday Business Post), a full list of the judging panel can be seen here.  All nominations will demonstrate that you and/or your company is being recognised by an external body for individual performance and raising morale and provides an excellent opportunity to promote and endorse both you and your organisation.
CONNECTIONS
Benefit from a unique opportunity to network with the cream of the Legal, Accountancy, Banking, Finance, IT and Technology, and Human Resources and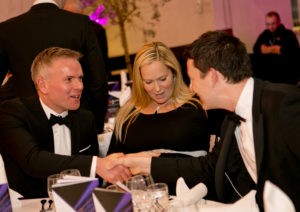 Business Development at the awards ceremony, building your connections to further your career. You will also have the opportunity to join Ireland's elite group of young business achievers holding this respected and coveted accolade and align with Ireland's young commercial elite. Success in the Awards offers extensive networking, business opportunities, interaction and learning with some of Irelands most successful organisations.
Personal Branding
The impressive judges line-up for the Early Career Awards 2017 include finance leaders and global CFO's, industry pioneers, journalists and digital specialists at the top of their field, all coming together to judge the nominees of the 2017 event. Finalists from last year also included young professionals achieving great things across the spectrum of global companies operating in Ireland as well as innovative start-ups and SME's. Even if you don't win, this is a great way to build your personal brand and profile with this high achiving audience.
What next?
With over 13 categories and Awards up for grabs on the night, this Awards event represents a unique opportunity for individuals and businesses of all sizes and sectors to get involved, enter and compete for honors. Interested in making a submission? Nominations can be made by yourself, friend, colleague or employer, check out our website and view the nomination categories here.