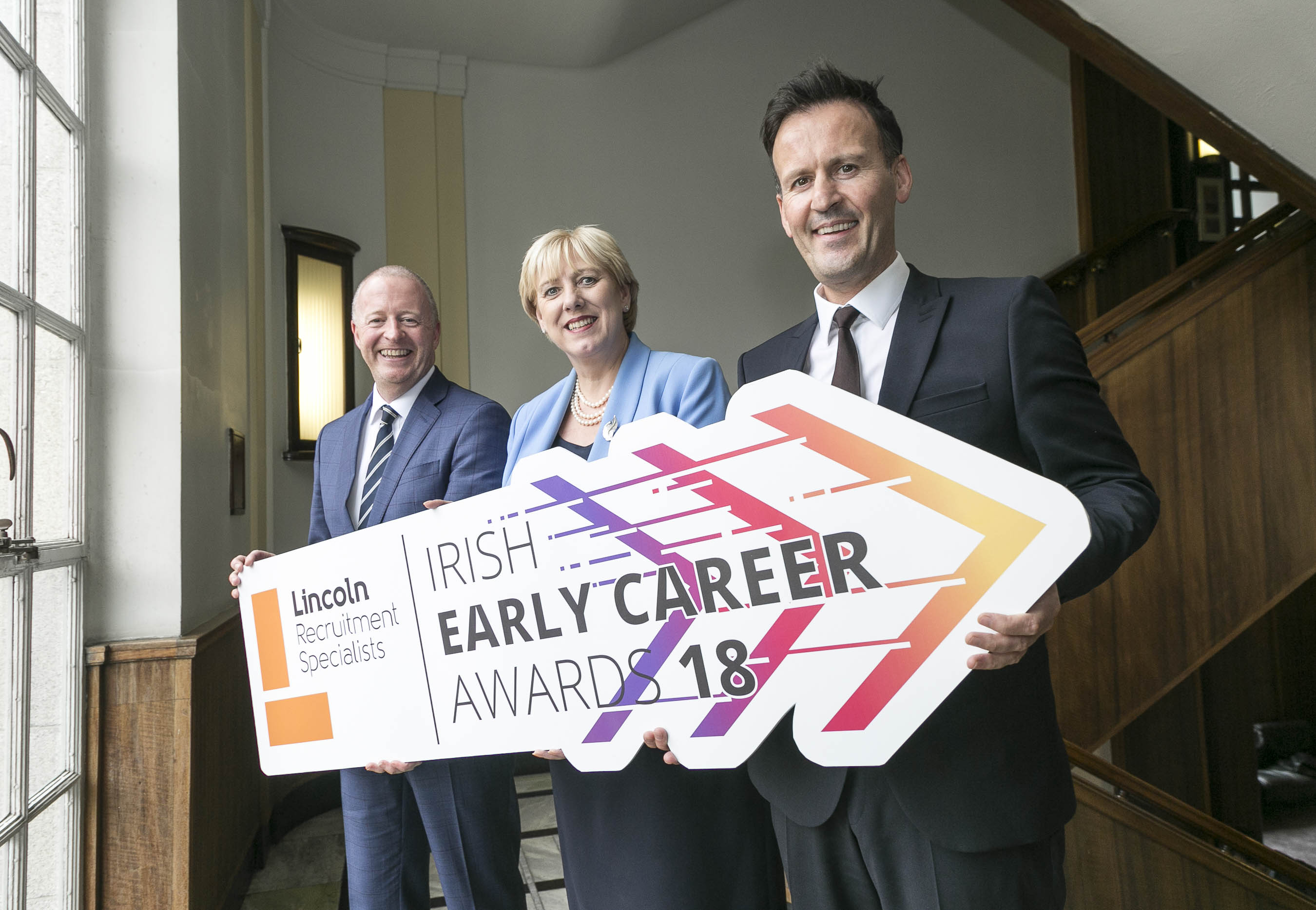 21 Sep

Press Release – Last call for entries to prestigious Irish Early Career Awards
Deadline extended by a week to cater for increased level of talent this year

 
IRELAND- The deadline for entry to the Lincoln Recruitment Irish Early Career Awards in association with KBC Bank Ireland has been extended until the 30th of September. Enthusiastic young professionals from all industries stretching from marketing to finance and digital can still enter this year's event which celebrates the most talented business minds in the country.
An unprecedented level of interest last year has meant a number of new categories have been added to the 2018 awards including:
Early Career Compliance & Risk Professional sponsored by ACOI& IOB
Early Career –

  

Public Service Making a Difference Award
Early Career Sales Professional
Early Career Digital Professional
And Early Career Fund Services Professional sponsored by ACOI& IOB
Judges include Shay Dalton, Managing Director, Lincoln Recruitment Specialists (Chairman of the Judging Panel), Marissa Carter, Founder & CEO, Cocoa Brown, Aidan Power, Director of Customer Brand and Marketing, KBC.
With just 10 days to go until the closing date, workers are being urged to apply, nominate and sponsor the brightest young professionals in their workplace. The Irish Early Career Awards provides a platform and recognition for talented individuals and organisations and is one of the most established events of its kind in Ireland.
The emphasis of this year's ceremony is on skills and achievements and applicants and/or those nominations are invited to put those into writing and bring them to life. Short-listed applicants will then be invited to attend the prestigious black-tie Lincoln Recruitment Irish Early Career Awards which take place in the Round Room of the Mansion House on the 1st of November.
Speaking at the launch event, Heather Humphreys, Minister for Business, Enterprise and Innovation, said: "I am a great enthusiast for promoting excellence in innovation right across the Irish business sector. The key message of the Irish Early Career Awards is to recognise talent and innovation coming from young people, as that is the driving force behind a lot of innovation in this country. These Awards provide a unique opportunity to highlight the success, innovation and excellence of the high achieving young professionals across Ireland and also I hope that many organisations across the country will get involved and nominate their talented employees for this year's Awards."
Lincoln Recruitment are the title sponsor of the event this year and speaking at the launch Shay Dalton, Managing Director and chairman of the judging panel said: "I have seen first-hand the benefit of promoting, nurturing and developing young professionals in the early stages of their careers.  The Lincoln Recruitment Irish Early Career Awards provides a platform for formal recognition of the individuals themselves and also for organisations who promote and develop these young professionals.  The success of the outstanding professionals we have moving up through the ranks of Irish business should be acknowledged, and at Lincoln we want to celebrate that."
Speaking about the awards KBC Bank Ireland's Director of Customer, Brand & Marketing, Aidan Power, said: "This is the second year that KBC has partnered with the Irish Early Career Awards and we are, once again, delighted to support as platinum sponsor. At KBC, we understand the importance of nurturing young talent and our sponsorship of the Early Career awards allows us to celebrate blossoming talent and support those who have made a significant impact in their chosen industry at a young age."
The Association of Compliance Officers in Ireland and The Institute of Banking understand the importance of nurturing and educating early career professionals and have joined RSM and Pathfinder as category sponsors in the awards.
To find out more on the awards and how to enter you can visit http://earlycareerawards.ie/