12 Sep

New Sponsor Announcement: RSM Ireland

The Irish Early Career Awards are proud to welcome on board, RSM Ireland, as the sponsor of the Early Career – Accountant of the Year category at the 2017 Awards event.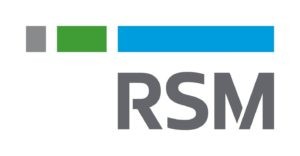 RSM is a powerful network of audit, tax and consulting experts with offices all over the world. As an integrated team, we share skills, insight and resources, as well as a client-centric approach that's based on a deep understanding of your business. RSM Ireland are an independent, Irish owned firm harnessing for clients the benefits of a global market leader to mid-market businesses.
John Glennon, the Managing Partner at RSM Ireland said; "We are delighted to be involved with the Irish Early Career Awards this year. We believe in the importance of celebrating excellence in Ireland's young professionals and we reward innovation and fresh thinking in our future leaders."
The Early Career Accountant of the Year is an award is for accountancy-related professionals and includes people working in professional practice and in the finance teams of corporate businesses. Nominations are open until Friday, September 22nd 2017 and you can nominate here.
For further information on sponsorship opportunities for this event, you can download our brochure here or contact Nikki at the Irish Early Career Awards Team on +353 (0)1 511  1258 / info@earlycareerawards.ie.