25 Aug

Meet the Judges – Irish Early Career Awards 2017

We are delighted to announce the latest additions to the Irish Early Career Awards judging panel.

Each year the Irish Early Career Awards selects experts from across the professional services spectrum and invites them to be a member of the Irish Early Career Awards judging panel. Their job? Select the finalists and recipients of the prestigious Awards. These judges will be sitting alongside a host of other industry experts, both Irish and international lending their brains, energy and heart for this years' event. To see the full panel of judges click here.
Rossa A Fanning: Senior Counsel
Rossa is a Dublin-based Senior Counsel with wide experience of commercial and public law and general civil litigation.  He has been in practice at the Irish bar for 17 years, acting for a range of clients including financial institutions, technology and media companies and private individuals.
He is a former Auditor of the UCD Law Society, was the John Brooke Scholar in King's Inns, a Fulbright Scholar at the University of Michigan and was a member of Faculty at the UCD Law School from 2002 – 2010.
Rossa will be the lead judge for the Early Career Lawyer of the Year category.
Pat Gilroy, Managing Director Veolia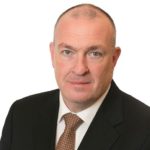 Pat Gilroy is Secretary of the Energy Institute and a member of the Expert Group in Future Skills Needs within the Irish Green Economy.  In addition to his significant experience in the energy sector, Pat is a former President of the Ireland-France Chamber of Commerce. Pat is also a former Gaelic footballer and manager, who managed the Dublin senior football team (2009-2012). A former Dublin footballer himself, he led Dublin to their first All-Ireland Senior Football Championship title in 16 years in 2011.
Pat will be the lead judge for the Early Career Engineering & Construction Professional of the Year category.
Neville Burke, Independent HR Consultant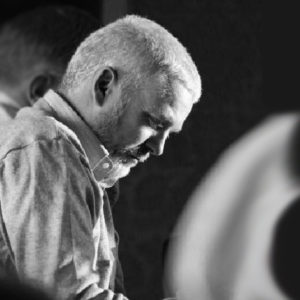 Neville Bourke has 25 years' experience in HR Strategy & Change Management across diverse industry sectors. Neville's most recent corporate role was at Bank of Ireland as the HR Director of Retail Banking. He was responsible for designing, leading and implementing the people, culture and capability change elements for the 230-year old organisation transitioning initially through financial crisis, then through digital transformation of Financial Services.
Neville is now an independent Organisation Change & Leadership Specialist who excels at developing people strategies and then converting those strategies into impactful, implementable people plans that have a demonstrable positive impact to performance and the bottom line. Neville is also Senior Expert Advisor to the Irish Smart Ageing Exchange (ISAX) and has previously been awarded the Charles Harvey Award for academic excellence in 2003.
Neville will be the lead judge for the Early Career Banking Professional of the Year category.
Entries for the Irish Early Career Awards are open until 22nd September 2017. To enter or make a nomination for these awards click here.