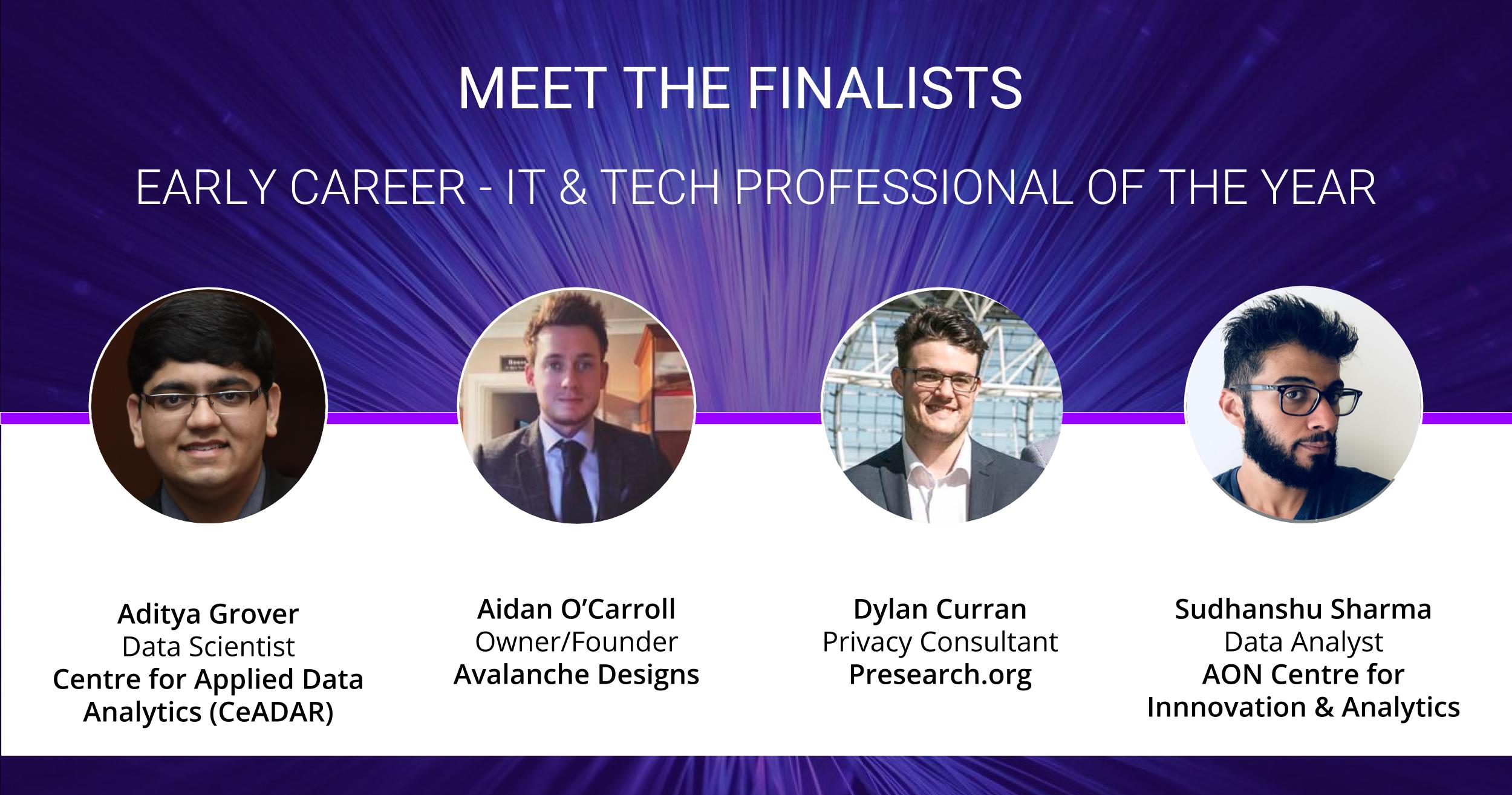 21 Oct

Meet the Finalists – Early Career IT & Tech Professional of the Year 2018

Judging for the Early Career IT & Tech Professional of the year award 2018 has now been completed. This year we received a large number of nominations from professionals across a broad range of industries and sectors including startup's and local enterprises, large multinationals and government bodies, all of an exceptionally high standard. The finalists for the Early Career IT & Tech Professional of the Year 2018 are as follows.
Meet the finalists
Dylan Curran
Privacy Consultant –  Presearch.org
Dylan Curran is a syndicated writer for the Guardian, a privacy consultant 

for Presearch.org, and an acclaimed advocate for human rights in a digital age.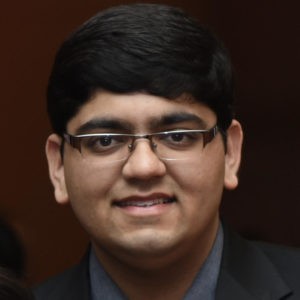 Aditya Grover
Data Scientist – Centre for Applied Data Analytics (CeADAR
Implemented an innovative deep learning solution to classify opaque data, speaker at Predict Conference 2017 for the same.

Involved in a European Union Horizon 2020 project in commercial aviation where a novel Big Data streaming solution was developed

Lead Data Scientist in his current project in Combinatorial Optimization.
Sudhansu Sharma
Data Analyst – AON Centre for Innovation & Analytics 
Passionate towards data, been an early starter and working in Data oriented roles since 18 years of age. Fast growing in status among the fastest paced work environments at major mergers such as the Paddy Power Betfair merger and now over-watching AON's transition to AON United in terms of Data as a transitioning Data Engineer.
Aidan O'Carroll

Founder/CEO – Avalanche Designs
Avalanche is more than a service provider, we provide high-end technical support 

to all our clients and become their digital partners to ensure that they are successful online.

Avalanche entered a highly saturated market in 2012 and have emerged as the market 

leader in Ireland and worked with some of the biggest businesses & artists in the world 

including Lady Gaga, Beyoncé & Microsoft.
We would like to take this opportunity to thank all of our nominees within this category and wish our four finalists the very best of luck on the night and in their future careers.