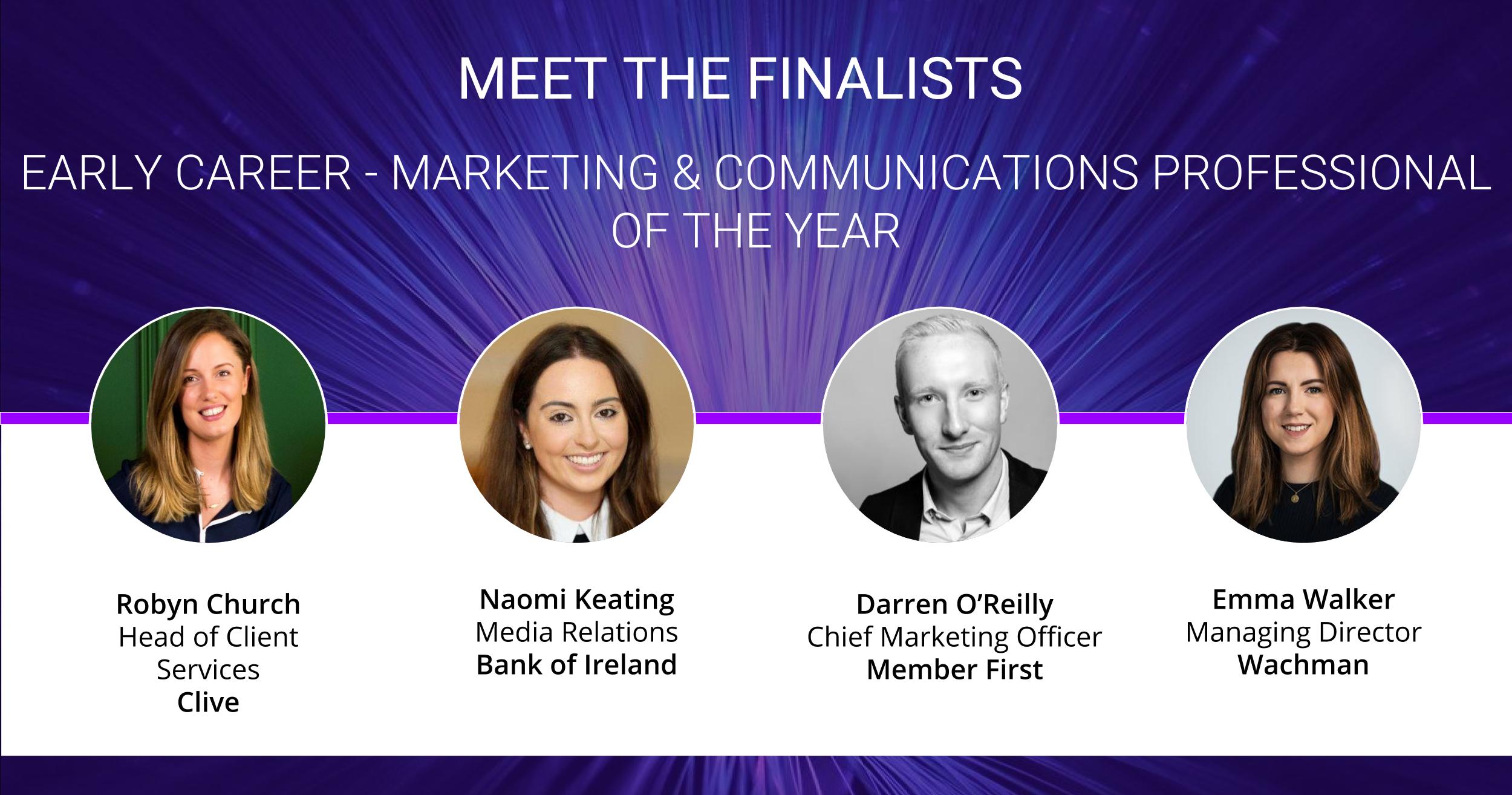 21 Oct

Meet the Finalists – Early Career Marketing & Communications Professional of the Year 2018

The Irish Early Career Awards are proud to announce the finalists for the 2018 Early Career – Marketing & Communications Professional of the Year, celebrating the success of Ireland's top PR and marketing professionals and acknowledging their outstanding individual achievements in this industry. With the celebration dinner set for November 1st in the Mansion House, here's a full list of the finalists in this category:
Meet The Finalists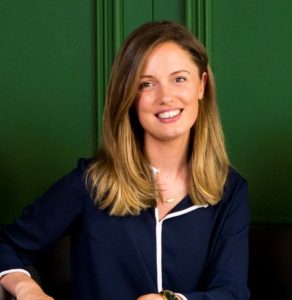 Robyn Church

Head of Client Services – Clive
With a background in business tourism, Robyn's specialties lie in marketing, events, business development, and client relationship management.
Robyn came from a background of selling Dublin internationally as a business tourism destination to some of the world's biggest brands, to starting up the Irish office of creative events agency Clive here in Dublin, where she currently works.
Since Clive's launch in August 2017, she has grown the client based to now be working with some of most inspiring global brands, and has built the team up to 7 full time members in Dublin.
Naomi Keating

Media Relations – Bank of Ireland
Naomi is a brilliant young communicator, who, has a stellar track record of success in both creative proactive consumer PR campaign planning and activation as well as the ability to manage reactive media relations and issue management in an industry sector that is varying and difficult at the best of times.

Prior to working in Bank of Ireland, Naomi spent 6 years working with Ireland's top PR agencies.
Darren O'Reilly

Chief Marketing Officer – Member First
Darren is an award-winning professional with 10 years' Senior Marketing Experience. He currently leads the Marketing, Digital and Engagement functions Ireland's largest Credit Union and transforming the business and accelerating growth through creative and innovative marketing.

Darren is an international speaker and a regular on conference agendas around the globe.
Emma Walker

Managing Director – Wachman
Four months after joining Wachsman in early 2016, Emma was named one of FinanceFeeds "30 Under 30: the Industry's Future Leaders" and rapidly became a globally-acknowledged expert in blockchain public relations.
n 2017, Emma launched Wachsman's Irish office, growing the team to more than 35 employees today, making Wachsman's Dublin office one of the fastest-growing PR agencies in Ireland
We would like to take this opportunity to thank all of our nominees within this category and wish our four finalists the very best of luck on the night and in their future careers.