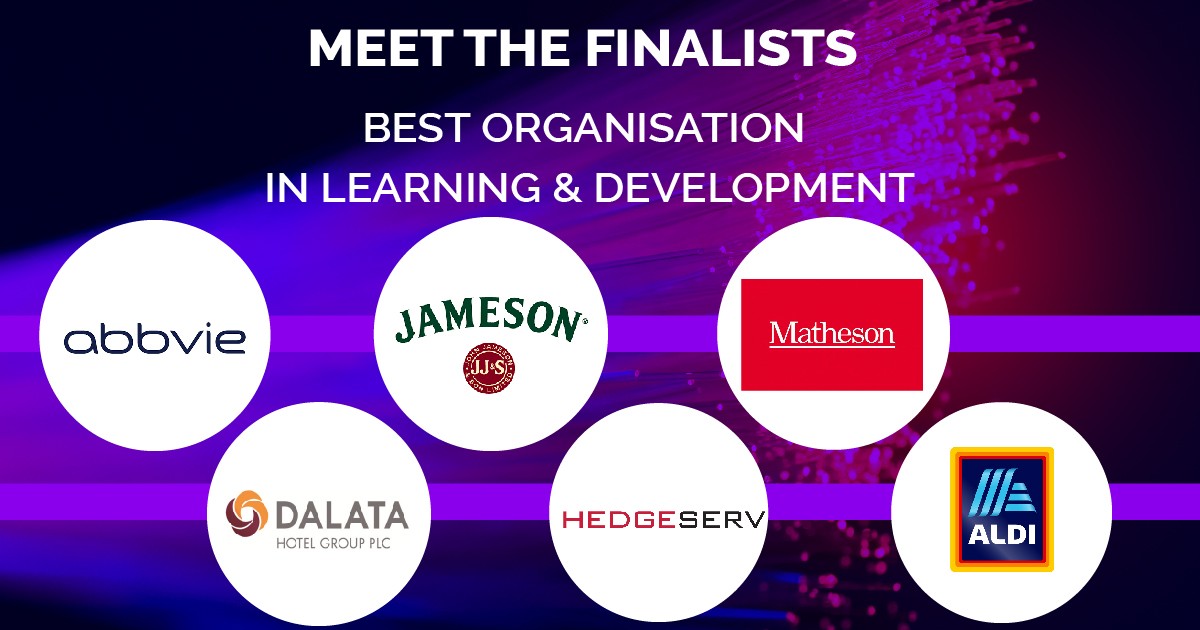 17 Oct

Meet the Finalists – Early Career Best Organisation in Learning & Development 2017

This award aims to recognise exceptional efforts by an organisation for outstanding training and development practices they provide to nurture the professional development of young employees. We are delighted to announce the top six finalists in this category for 2017.
Meet The Finalists
Abbvie

AbbVie (NYSE:ABBV) is a global, research-based biopharmaceutical company formed in 2013 following separation from Abbott. AbbVie combines the focus and passion of a leading-edge biotech with the expertise and capabilities of a long-established pharmaceutical leader to develop and market advanced therapies that address some of the world's most complex and serious diseases. AbbVie employs approximately 28,000 people worldwide and markets medicines in more than 170 countries. AbbVie's Irish operations employ more than 600 people across five sites in Ireland. There are three Manufacturing facilities in Sligo and Cork as well as a Manufacturing & Engineering Services and a Commercial Services office in Dublin. To be successful, we need outstanding individuals willing to challenge themselves to find the best solutions for our patients. Our early career development programmes include our intern and graduate Operations Development Programme (ODP). Participants play an integral part in our continued success and will help us to further grow as a leader in our industry.
Dalata Hotel Group 

Dalata Hotel Group is an Irish plc, operating the Maldron & Clayton Hotel brands making us Ireland's largest hotel group with over 4,000 employees working across 38 hotels, with more than 50% are under the age of 35 with over 50 nationalities making up our Dalata family. The company, 10 years old this year, is an exciting stage of development and expansion with five hotels due to open in 2018, we will then grow and expand the company in the UK. Our people are at the centre of our success and to ensure that we continue to grow, we have a strategic focus on developing our people and growing our talent. To support our people strategy of growth we have a comprehensive learning and development strategy which touches all levels of the organisation, building careers, development skills, knowledge, succession planning and personal development are all key elements.
Jameson – International Graduate Programme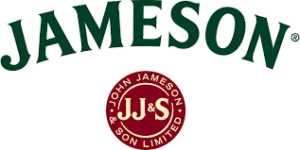 The Jameson International Graduate Programme is an integral part of the Jameson global success story and is seen as best practise internally within Pernod Ricard globally and externally as a top 10 graduate employer of choice in Ireland. The programme aims to develop business leaders of the future for Irish Distillers and the wider Pernod Ricard group. The success of Jameson as a brand centres on executional excellence and the graduate programme is a key tool in delivering that. The programmes learning and development philosophy is based on the 70:20:10 model. 70% is on the job learning, 20% learning through feedback and observation from managers and 10% formal learning. It is important to Irish Distillers that graduates feel they have developed both personally and professionally through the programme and are equipped with the skills they need to build a successful long-term career. The programme is a 3-year rotational programme offering graduates the opportunity to rotate to two international markets.
Hedgeserv – Graduate Programme

HedgeServ's Graduate Learning and Development Programme is committed to supporting and sustaining the growth and development of our staff.  Our learning and development model is a combination of on the job experience, interaction with others and formal education.  We understand the importance of professional and personal development and so support our graduates through their professional qualification journey. We have developed a specialised technical learning programme which provides our graduates with the knowledge and skills required to ensure client satisfaction but also nurtures the potential of our employees so they can progress to be future HedgeServ leaders.

Matheson
Matheson's success has been built on a clear client-focused strategy, a commitment to excellence and the calibre of our people. The practice of law is a people business, and Matheson's people strategy is to attract, retain and develop the best business lawyers in Ireland.  To support this strategy, we recognise the importance of investing significantly in our people.  The primary objective of our Learning and Development Strategy is to create a self-sustaining learning culture which provides every Matheson employee with the opportunity to achieve excellence. Our strategy is implemented through an innovative and blended approach to learning and development which is underpinned by the 70:20:10 framework. We are proud to offer complete career development from intern right through to partnership level.
Aldi – Graduate Development Programme
We owe our success to our people. It is a philosophy that guides all of our learning and development initiatives and ensures that we stay true to our values as an organisation. The programme has been designed to ensure that learners receive optimum exposure not only to all business operations, but to ensure they understand and live this philosophy each and every day. Many of those who have successfully completed the programme have progressed to regional and national directorships within Aldi Ireland, and even further afield. It is therefore vital that we provide the right training from the outset to ensure that our future business leaders truly understand our organisational requirements and values. We are therefore continuously evaluating our programme in order to attract, develop and progress the talent necessary to support our future success whilst retaining our positive organisational culture.