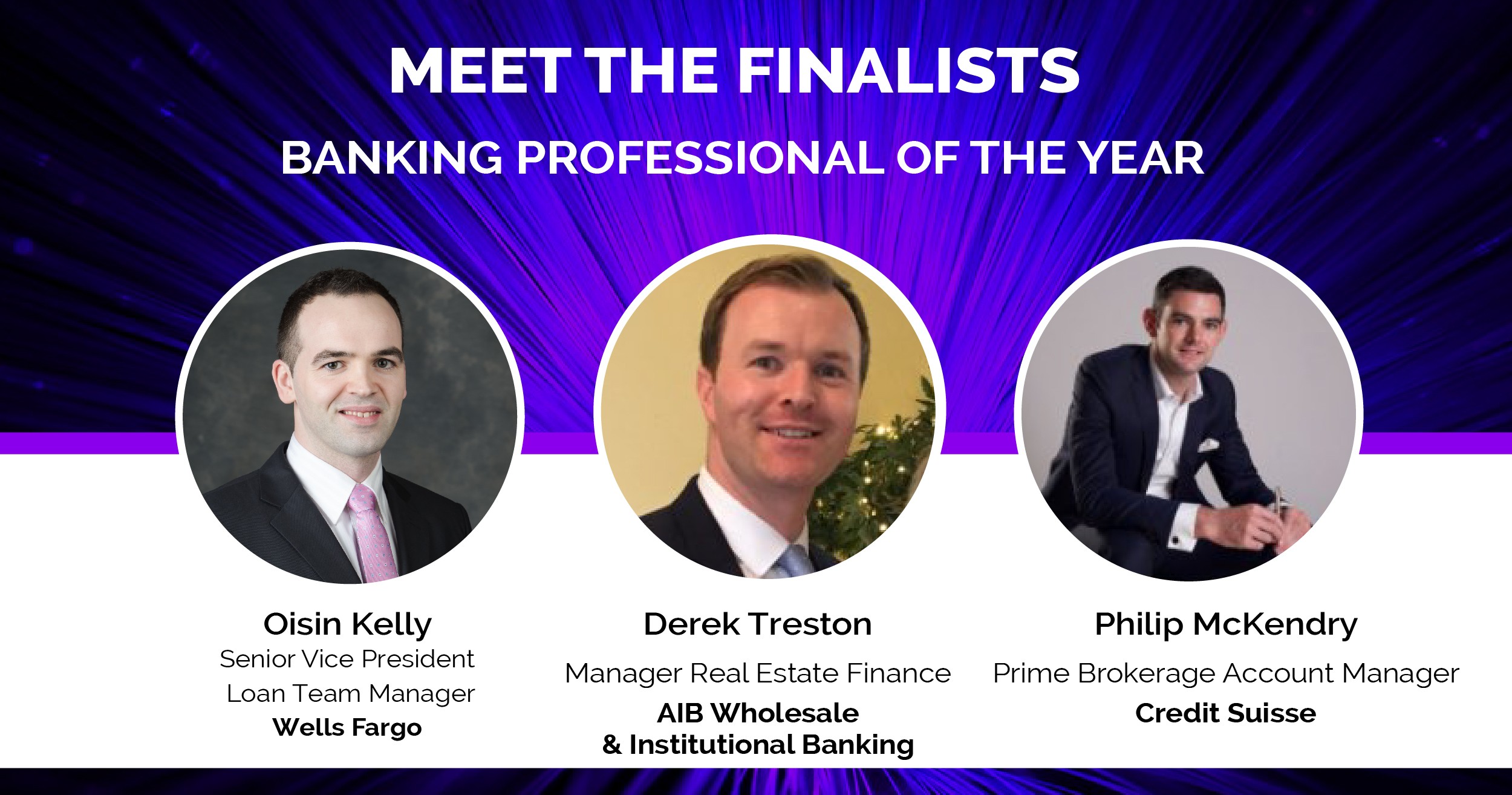 17 Oct

Meet the Finalists – Early Career Banking Professional of the Year 2017

The Irish Early Career Awards are pleased to announce our top three finalists for the category Early Career – Banking professional of the Year 2017. This category is for banking-related professionals making significant inroads in their careers.   We are pleased to announce our top three finalists in this category as follows:
Meet the Finalists:
Oisin Kelly
Senior VP – Loan Team Manager – Wells Fargo
11 years corporate banking experience, primarily in corporate credit and portfolio management
Joined Wells Fargo – Global Banking in 2011 as a portfolio manager
Previously with AIB from 2006 to 2011, completing a graduate program in Corporate Banking North America business
Oisin spends his spare time immersed in sports, mainly GAA, traveling and some voluntary work
Derek Treston
Manager of Real Estate Finance – AIB Wholesale & Institutional Banking 
Senior debt lending manager responsible for the underwriting and management of commercial real estate investments
Strong asset management, lending and restructuring skills gained through exposure to high profile transactions in the Irish and European markets across all asset classes
Part of team headhunted to develop commercial real estate unit from inception in 2006 in Zurich Bank
Manager of largest commercial real estate loan book in AIBs restructuring unit over a 3-4 year period from 2011
Keen soccer player with numerous achievements obtained including International Youth Caps for Rep. of Ireland
Philip McKendry
Prime Brokerage Account Manager
10 years + PQE
International experience working in London, HK and Singapore
Promoted to Vice President and running the Middle Office team in Asia by the age of 28 with Citi Group
Manages all day to day operations including trade uploads rejects, cash payments, client queries across all product lines – Cash equities, Fixed Income, Corp action queries, asset servicing, Derivative's (P-notes, swaps), Futures & options, FX & OTC products.