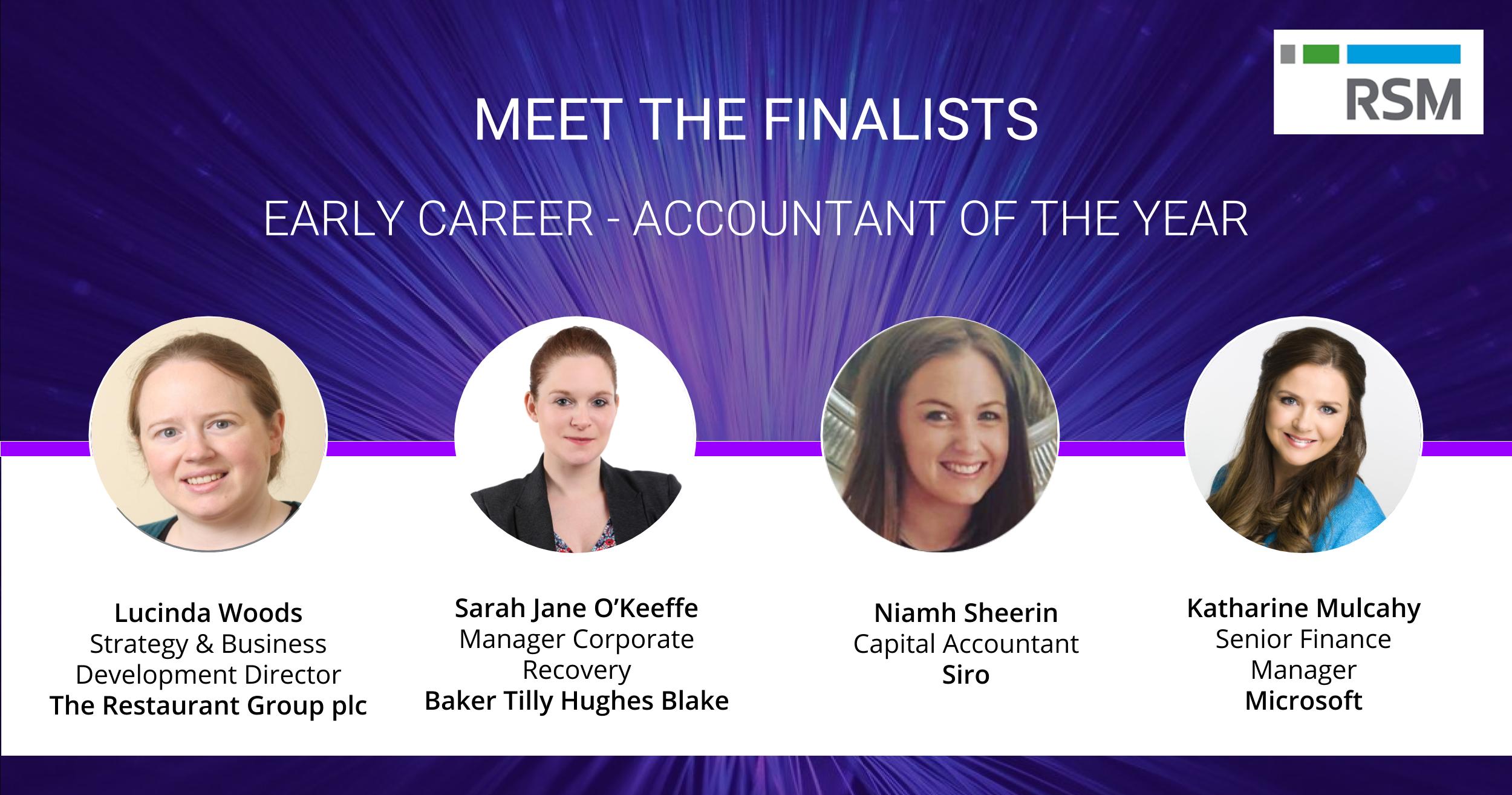 21 Oct

Meet the Finalists – Early Career Accountant of the Year 2018

Thank you to all the accounting professionals and employers that submitted applications for the Early Career – Accountant of the Year Award. This award is sponsored by RSM Ireland. Our judges selected four professionals from an incredibly diverse and inspiring set of applications. Congratulations to our 2018 finalists:
Meet The Finalists
Katharine Mulcahy

Senior Finance Manager – Microsoft
Senior Finance Manager at Microsoft Ireland in a newly formed finance transformation role. Core team member of a group that launched a new diversity and inclusion pillar for Modern Parents and Guardians at Microsoft Ireland in 2018.
Former Senior Director, Finance at Digital Realty. ACA trained at KPMG Ireland.
Lucinda Woods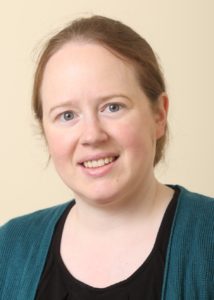 Strategy and Business Development Director – The Restaurant Group plc
Lucinda works at The Restaurant Group plc, led the £15m acquisition of Food & Fuel pub group, and served as Interim Chief Marketing Officer. Lucinda previously led the commercial finance function at Paddy Power Plc.
Lucinda completed an MBA at Harvard Business School as a Fulbright scholar. She also qualified as a Chartered Accountant with KPMG
Niamh Sheerin
Niamh joined Siro in March 2016, as Capital Accountant. Siro was in an exciting Start-Up Phrase when she joined, Niamh gained invaluable experience in the Construction and Telecommunication industries throughout Siro's network rollout to date
Niamh has successfully contributed to minimizing the Siro's capital costs and engaged in numerous RFQ's to achieve better pricing.
Sarah-Jane O'Keeffe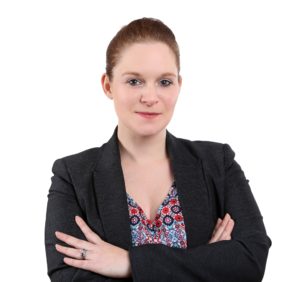 Manager | Corporate Recovery –  Baker Tilly Hughes Blake
Sarah Jane made the move from law to accountancy 8 years ago and have not looked back. She has went from advising clients on trademark law to advising companies on their chances of survival and assisting with their future.
We would like to take this opportunity to thank all of our nominees within this category and wish our four finalists the very best of luck on the night and in their future careers.