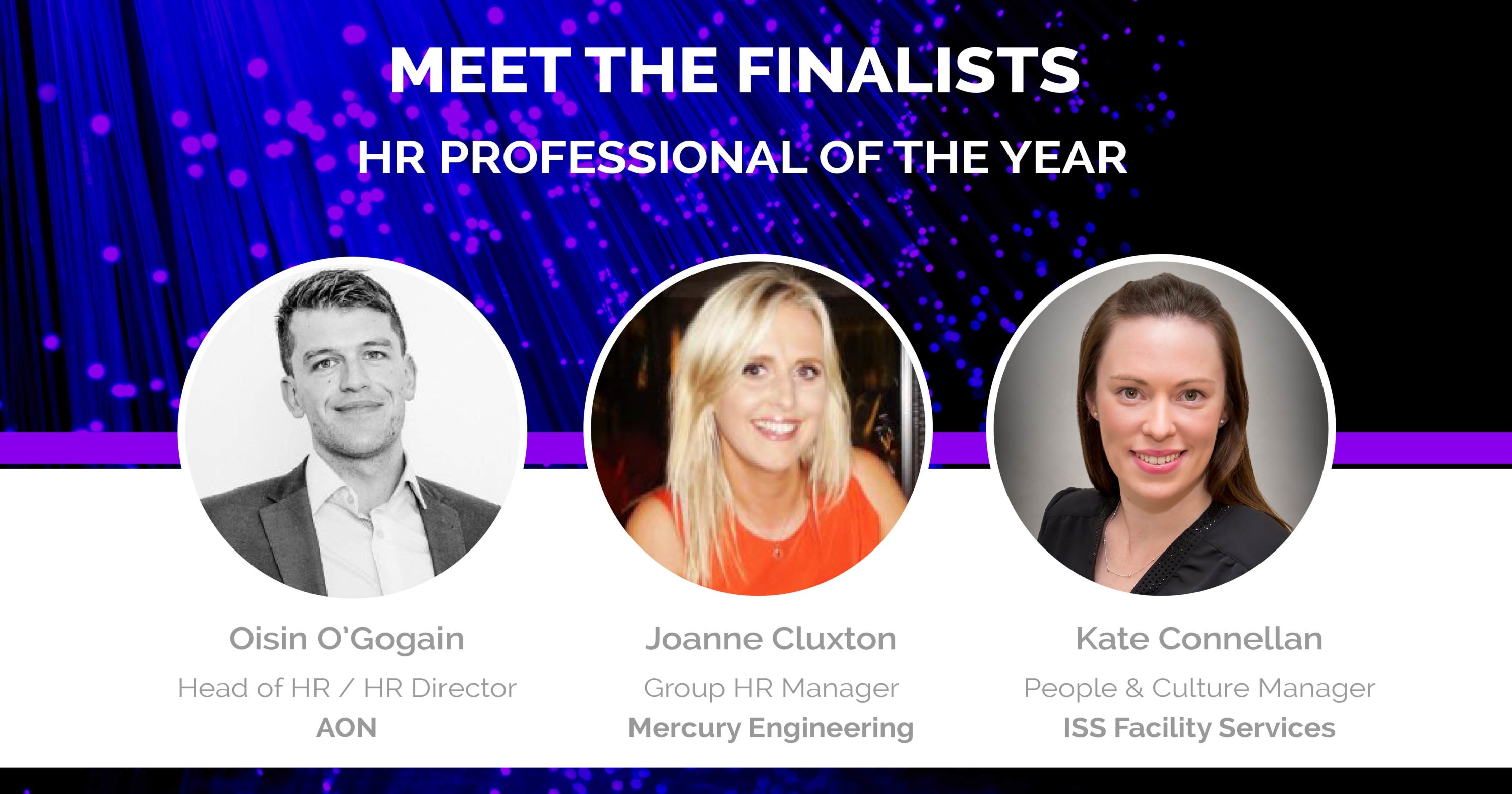 02 Nov

Meet the Finalists – Early Career HR Professional of the Year 2016

The Irish Early Career Awards – HR Professional of the Year was established to recognise a young Human Resources personnel leading the way in their sector. We are pleased to announce our top three finalists in this category as follows:
Meet The Finalists
Oisin O'Gogain
Group Head of HR – AON
Oisin joined Aon Hewitt (Aon's Retirement & Investment business) in 2012 and is an experienced HR Practitioner having worked in both Financial Services and Insurance for a number of years.
In 2015, Oisin became the HR Director for Aon Ireland leading all aspects of the HR function across several businesses.
He has managed multiple change management projects and is particularly interested in Diversity & Inclusion and the importance of building your own leadership brand.
He is actively involved in his professions representative bodies and has held a variety of voluntary positions through his career to date.
Oisin has a 1st class honours degree from Dublin City University in Business Studies having specialise in Industrial Relations and is a Chartered Member of the Chartered Institute of Personnel and Development (CIPD).
---
Kate Connellan
People & Culture Manager – ISS Facility Services
Kate holds a Commerce & Spanish degree from UCC and MA in HR from the University of Limerick. Following her graduation Kate joined the HR Department in Ryanair for 2 years before then working with the HR team in The Irish Times.
Since joining ISS Facility Services as a HR Generalist in 2014 Kate has worked closely with teams across various business units to gain an in-depth understanding of the high-quality service delivery experienced by clients of ISS in both the Private & Public sectors. Kate has been involved in large-scale service contract mobilisations in Ireland for global Pharmaceutical, Banking and IT clients.  She has also been involved in complex organisational change projects and major employee initiatives such as the yearly employee survey and employee reward programmes.
Following her promotion to People & Culture Manager Kate continues to work in conjunction with the Learning & Development teams in both ISS UK and ISS Copenhagen to ensure new Learning and Development programmes are adapted and rolled out for ISS Ireland.
---
Joanne Cluxton
Group Manager – Mercury Engineering
Joanne returned to college in 2006 after establishing a career in Property Management.
Graduating from DIT Aungier St and Law Society Ireland with BSc in HR Management and Employment Law Joanne started her HR career with Mercury Engineering in 2007.
Working her way through the ranks in a short period of time she has had 3 different promotions; HR Labour Manager to HR Manager and most recently her promotion to Group Head of HR where she is now included in the Executive team of 13 management personnel.
Joanne is now currently studying for her Executive MBA in DCU in her spare time.
---